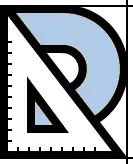 Visual Identity Marketing and Advertising User Interface Publication Packaging Environmental g.d. Art and illustration
Visual & Verbal Identity | Οπτική & Λεκτική Ταυτότητα
Consulting | Συμβουλευτική
Digital Marketing
Social Media
Website & e-shop



Visual identity
Λογότυπος
Κάρτα
Έντυπο
Έπιστολόχαρτο
Φάκελα αλληλογραφίας
Folder

Packaging
Σχεδιασμός ετικέτας και συσκευασίας

Photography, Art & Illustration
Φωτογράφιση Εικονογράφηση
Σκίτσο

Marketing & advertising
Κατάλογοι / Τιμοκατάλογοι
Διαφημιστικά έντυπα
Αφίσες
Αυτοκόλλητα / ετικέτες
Προσκλητήρια
Ημερολόγια
Συνταγολόγια

Web development
Κατασκευή Ιστοσελίδων
E-shop
Social Media
E-mail newsletter
SΕΟ
Google Ads
We are Designers & Dreamers!
Idea
Brainstorming & Research. In order to be able to help you with the strategy that you will follow, as a first step we must analyze your market and your industry. Leading competitors, business opportunities and threats are some of the elements that we will analyze from our research.
Goals
Plan & Strategy. The purpose of each brand, the strategy must have a long-term horizon. The company must set its goals and priorities and try to achieve them, with small daily steps, aiming at evolution!

Design
Moving on to the design part, we must keep in mind that in order for the result to be successful, the brand is defined as a name, a concept, a symbol, a design or a combination of all of them, which communicates the identity of the manufacturer or seller of a product or of a service. Consumers perceive the brand as an important and integral part of a product and through the right branding add or not value to the product.